With mobile app, pharmacy logbooks to go digital by 2020
Posted on November 04, 2018
Information from the electronic Drug Safety System developed by startup mClinica may help authorities fight outbreaks and understand the underlying causes of diseases.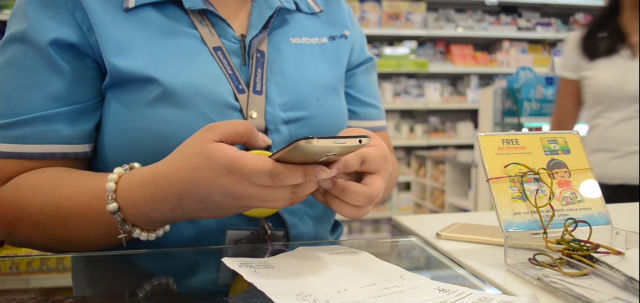 MANILA, Philippines – The Food and Drug Administration (FDA) will begin implementing a policy requiring pharmacies nationwide to use a mobile application that will digitize logbooks by 2020.
Southeast Asian healthcare data startup mClinica donated the app called the electronic Drug Safety System (eDSS), which only pharmacists and the FDA will have access to. The FDA likewise completed orientation and training of its inspectors on how to use the app.
In a statement, FDA Director General Nela Charade Puno said the eDSS will generate data to create a "national pharmacy information system" that will help determine how to best allocate and distribute medicines in the Philippines.
It will also help the FDA, she said, to find counterfeit medicines and recall dangerous or ineffective medicines.
Development of the app comes over a year after the FDA and mClinica made an initial announcement that it was eyeing the use of the eDSS in pharmacies nationwide.
How it works: The pharmacist will no longer manually record prescriptions in logbooks. Instead, he or she will take a photo of the patient's prescriptions through the app, which will then digitize the information. After this, the pharmacist will fill in information fields on the eDSS.
Data generated from the information in prescriptions will also give the FDA easy access to crucial public health data that could help in crafting better programs.
In addition to this, mClinica assured the public that the app will comply with the Data Privacy Act and will not collect or store any personal health information.
Read the full article on Rappler.com.